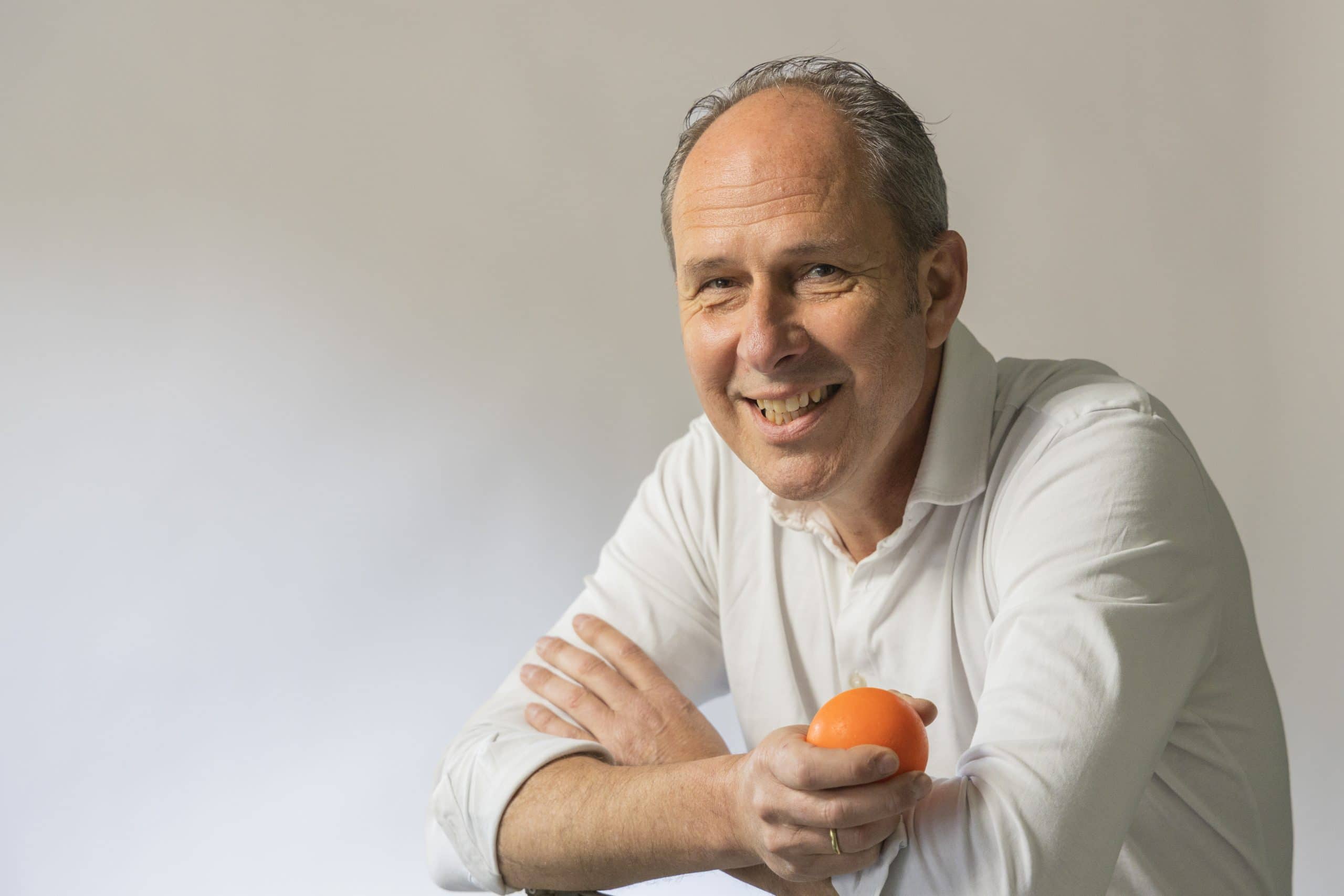 Impact at every customer touchpoint
I help organizations to scale commercially !
Once you have sold services, you have not earned a penny yet!
Optimizing the customer acquisition cost and maximizing the customer life time value are key in running a profitable service business.
It is therefore important to optimize the customer engagement model from triggering attention in marketing, to long-term service provisioning and all touch points in between. It is about discovering, communicating, and delivering business impact consistently across the entire customer journey.
Scalable engagement model
Based on 25 years of practical experience in commercially scaling Tech services, together we implement the scalable commercial growth engine appropriate to your customer value propositions.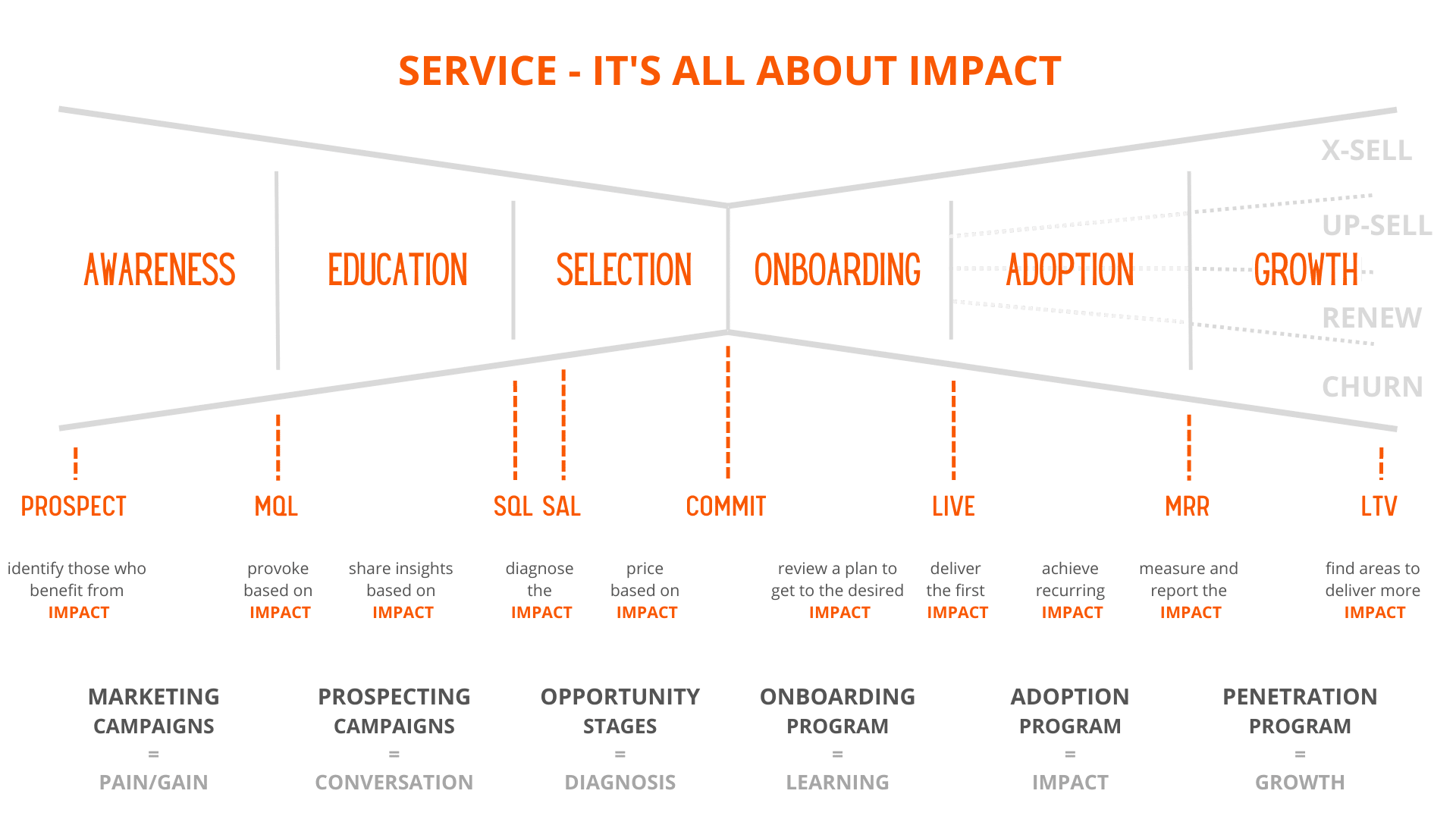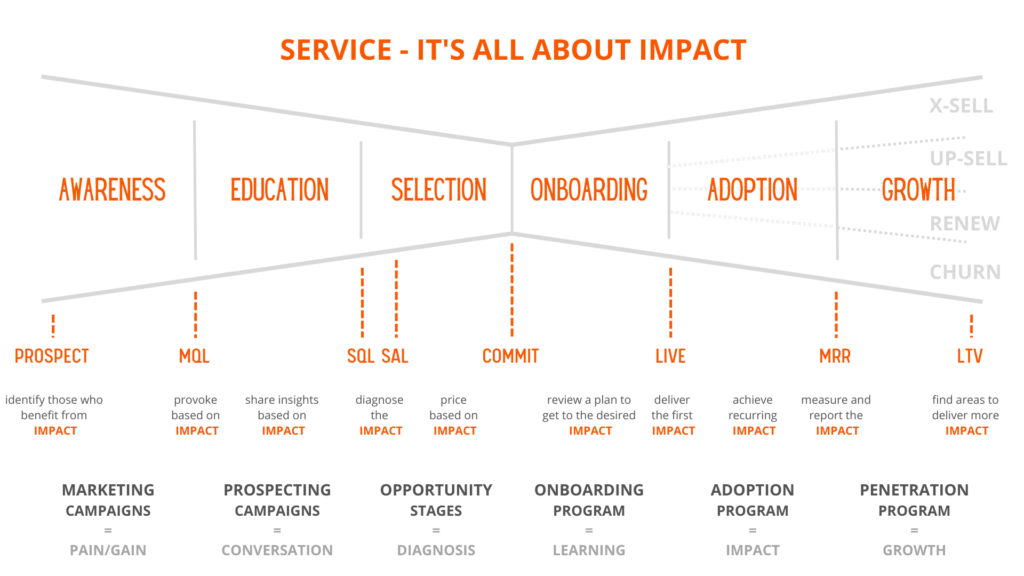 Step by step
Inspired by the theories of a.o. Service Marketing and Winning by Design we implement step-by-step an effective impact-based commercial growth engine.
Eager to learn more? Get in touch and find out quickly whether we can add value to each other in business.
Buy & build
"Value creation in our participations requires an integrated approach"
Maarten Derks, Partner TiiN Capital